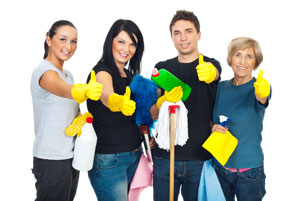 Thank you for giving The Clean Effect the opportunity to introduce to you the services in which our company can provide. Each entity of The Effect Group is based on a promise system that not only will we bring your home, office, boat or whatever it may be up to the cleanliness in which it deserves, but a promise that it will look new for years to come.
The Clean Effect started in the Sarasota area as one of the first local GREEN FULL-service cleaning companies in which we have turned into an industry leader with our top-notch service that is based on customized plans to meet YOUR needs. Now servicing the entire state of Florida we are able to reach you like a large corporation, but still, provide the service of a "mom n pops". Our goal is to not only set the highest standard in our industry but to also be environmentally friendly as well also providing our team with top pay to help ensure quality, professionalism, and consistency within your facility.
At The Clean Effect, we don't think of you as clients or customers, but as partners. We believe that our relationship with our partners must be on a level equal to the way we treat our friends and family. Your business is extremely important to us and if there are ever any comments or concerns we will be there for you. This company makes promises, not guarantees, and promises will not be broken.
The Clean Effect Group believes that without state of the art equipment our team members cannot attain the level that we demand and you expect. Therefore we provide our team members with only the best equipment and supplies with a training regiment implemented on a regular basis to ensure proper usage. Team members are also required to wear custom uniforms to distinguish themselves while maintaining the professionalism that your facility has outlined or which you deserve in your home.
We look forward to this partnership, whether it's growing together as a company or helping you maintain your health and the value of your home. Thank you for visiting us and giving us the chance to prove to you that we truly set the standards in this industry.
Thank you,
Chad Burrows
President/CEO